The Human Sexuality Collection Celebrates 25 years!
A quarter of a century ago, Cornell University Library began to gather books, letters, photographs and all sorts of ephemera related to sexuality — much of which was ignored or shunned by academia and society at large.
That bold idea grew into the rich Human Sexuality Collection, which will honor the 25th anniversary of its founding with a host of events!
Past Special Events Honoring Our 25th Anniversary: Speaking of Sex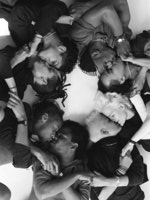 An exhibition, February 14 – October 11, 2014
Hirshland Exhibition Gallery, Carl A. Kroch Library
Cornell University Library's new exhibition, Speaking of Sex, celebrates the 25th anniversary of the Human Sexuality Collection.
A quarter of a century ago, the Library began to gather rare books, letters, photographs and original artwork, films, erotica, and all sorts of ephemera related to sexuality — much of which was ignored or shunned by academia and society at large. By focusing on marginalized and contested areas of sexuality, the collection encourages us to think about sex from many angles and is a vital resource to the field of sexuality studies that has developed during this time.
The exhibition showcases words and concepts that our objects allow researchers to consider more deeply, like perform, desire, trans, deviant, commercialization. It includes items from the original 1988 Mariposa archives gift through very recent acquisitions. Come see a 1730 Dutch wanted poster for sodomites, an historic vibrator, and photographs of recent protests in India. The exhibition runs from Valentine's Day to National Coming Out Day.
Saturday, October 11, 2014
1:00 p.m. to 5:00 p.m.
On Saturday October 11, 2014 — National Coming Out Day! — Cornell's Division of Rare and Manuscript Collections will open the Hirshland Gallery in the afternoon to give visitors a final opportunity to enjoy the "Speaking of Sex" exhibition. Curator Brenda Marston will be on hand in the gallery to answer questions and guide visitors.
With many Cornellians away for Fall break, here's your chance to find easy parking on campus and treat yourself to the in depth time you deserve to absorb the exhibit, its treasures, and the magic of the interplay of all these items out together… before we take it down and it remains only in digital form. Come celebrate National Coming Out Day in style. See you there!
Thursday, October 9, 2014
12:00 p.m. to 1:30 p.m.
2B48 Kroch Library
San Francisco–based antiquarian book dealer, collector and historian Gerard Koskovich discovered some of the gems of our current exhibition "Speaking of Sex" and is responsible for a number of our fascinating collections of historic queer material. Come hear his stories of finding these treasures. How and why does he do it? And how do dealers and collectors in general contribute to the possibilities for queer scholarship?
Reunion Lecture: "The Body as an Artifact of Culture"
Professor Joan Jacobs Brumberg
Thursday, June 5, 2014
4:30 p.m. to 5:30 p.m.
Goldwin Smith Hall, Hollis E. Cornell Auditorium
Reception and Exhibition Viewing:
5:30 p.m. to 6:30 p.m.
Carl A. Kroch Library, level 2B
Anne Balay will talk about her oral history project with LGBT steelworkers, the transcripts of which she just placed in Cornell's Human Sexuality Collection
March 25, 2014, 4:30 pm to 6:00 pm
Department of Labor Relations, Law, and History Seminar.​
Human Sexuality Exhibition Presentation with Susie Bright: "How to Read a Dirty Movie"
Wednesday, March 19, 2014 at 5:30 pm to 6:30 pm
Uris Hall, Auditorium, Central Campus​​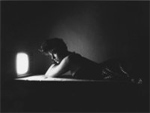 Join Susie Bright — the pioneering feminist sex writer and founding editor of lesbian sex magazine On Our Backs and the 5th Estate Hall of Fame member of the X-Rated Critics Association — for the presentation, How to Read a Dirty Movie, a video clips history and analysis of independent erotic filmmaking.
Bright chooses examples of gay and straight, romantic, and didactic porn to explore exceptions to the eroto-phobia and sexual illiteracy that plague American erotic cinema. She illustrates how Hollywood habits have infiltrated porn stories to make them more palatable to women.
This event celebrates Cornell University Library's new exhibition, Speaking of Sex, in the Carl A Kroch Library, in the Division of Rare and Manuscript Collections, and is co-sponsored by the University Lectures and the Feminist, Gender, & Sexuality Studies Program.
Saving Sex: Urvashi Vaid, Susie Bright and David France in conversation with Dagmawi Woubshet
Tuesday, March 18, 2014 at 5:00 pm to 6:00 pm
Goldwin Smith Hall, Lewis Auditorium, 232 East Ave, Central Campus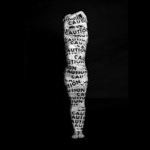 Join us for the opening lecture for the Human Sexuality Collection exhibition: a conversation with guest speakers Urvashi Vaid, activist, author of Irresistible Revolution: Confronting Race, Class and the Assumptions of LGBT Politics, and former director of the National Gay and Lesbian Task Force; Susie Bright, the pioneering feminist sex writer and founding editor of lesbian sex magazine On Our Backs; David France, journalist, author, and producer of the Academy Award nominated documentary How to Survive a Plague (2012); and moderator Dagmawi Woubshet, associate professor of English at Cornell.
The presentation celebrates the opening of Cornell University Library's exhibition Speaking of Sex, featuring rare books, photographs, original artwork, erotica, and all sorts of ephemera related to sexuality. The university's Human Sexuality Collection celebrates its 25th anniversary by asking how these items can be used to think more clearly about sex now and in the future.
A reception will follow in Kroch Library, level 2B, at 6 p.m.
This event is co-sponsored by the LGBT Resource Center, LGBT Studies, and the Feminist, Gender, & Sexuality Studies Program at Cornell.
Wednesday, March 12, 2014 at 4:30 pm to 6:00 pm
Lewis Auditorium Goldwin Smith Hall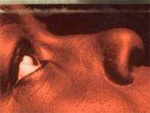 Jewelle Gomez contributed to the founding of Cornell's Human Sexuality Collection as an Advisory Committee member. We are delighted to have her return during our 25th anniversary celebrations. She is a novelist, teacher, poet and activist. She is the author of THE GILDA STORIES (Firebrand Books, 1991), winner of two Lambda Literary Awards (fiction and science fiction). THE GILDA STORIES is a very American odyssey. Escaping from slavery in the 1850s, Gilda's longing for kinship and community grows over two hundred years. Her induction into a family of benevolent vampires takes her on an adventurous and dangerous journey full of loud laughter and subtle terror.
Co-sponsored by Africana Studies & Research Center; American Studies; Creative Writing Program; LGBT Studies; Minority, Indigenous, and Third World Studies; Department of Performing and Media Arts; and Society for the Humanities.
Wednesday, October 23, 2013 at 4:30 pm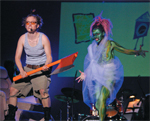 Join us for a Chats in the Stacks book talk with Sara Warner, author of Acts of Gaiety (University of Michigan Press, June 2013) about the importance of pleasure, humor, and frivolity in shaping LGBT lives and activism. Her new book explores the cultural idea of "acts of gaiety," which she defines as "playful methods of social activism and mirthful modes of political performance that inspire and sustain deadly struggles for revolutionary change."
Touched by the Past: Affective Encounters in the Transgender Archive
Monday, October 7, 2013 at 4:30 pm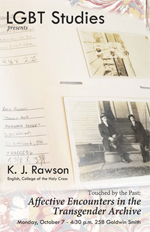 K.J. Rawson, Assistant Professor
Department of English, The College of the Holy Cross
How are we touched by the things that we touch in an archive? In this talk, I will discuss the moment of the archival encounter as a ritualized encounter that is systematically shaped by archival environments and influenced by a complex circulation of affects. While individual archival encounters may produce what seem to be idiosyncratic affective responses, this talk will explore the ways that archives structurally produce these affects through regulating a researcher¹s proximity and ability to touch to archival materials.
K.J. Rawson is an Assistant Professor in the Department of English at the College of the Holy Cross. At the intersections of queer, feminist, and rhetorical studies, his scholarship focuses on the rhetorical dimensions of queer and transgender archiving in both traditional and digital collections. With Eileen E. Schell, he co-edited Rhetorica in Motion: Feminist Rhetorical Methods and Methodologies (University of Pittsburgh Press, 2010) and his scholarship has also appeared in Archivaria, Enculturation, and several edited collections.
Thursday, Sept 19, 2013 at 7:30 pm
Film Forum, Schwartz Center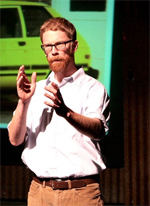 Lavender Hill (26 min) A short documentary that tracks the rise and fall of a gay and lesbian commune in Tompkins County, NY, one of the only LGBT communes in the Back to the Land movement. Produced by Austin Bunn, Asst. Professor at Cornell. Premiered at Outfest 2013.
"I'm talkin' bout Realness: Performing Race and Gender in Ballroom Culture"
Monday, April 22, 2013 at 4:30 pm to 6:00 pm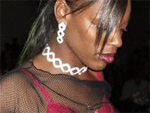 Marlon M. Bailey's forthcoming book, Butch Queens up in Pumps: Gender, Performance, and Ballroom Culture in Detroit, is a performance ethnography of the House/Ball community in Detroit and throughout North America. Dr. Bailey's essays have been published in Feminist Studies, Souls, The Journal of Gay and Lesbian Social Services and in several book collections. Marlon's essay "Engendering Space: Ballroom Culture and the Spatial Practice of Possibility in Detroit" will appear in the forthcoming Themed Issue, for which he is also the co-editor, entitled "Gender and Sexual Geographies of Blackness" for Gender, Place, and Culture: The Journal of Feminist Geography. To read more, visit the event article.
"How to Survive a Plague" Sponsored by Cornell Cinema with an introduction by Brenda J. Marston, Curator of the Cornell Human Sexuality Collection
Thursday, April 18, 2013 at 7:00 pm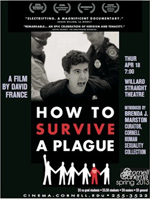 How To Survive A Plague is the story of two coalitions—ACT UP and TAG (Treatment Action Group)—whose activism and innovation turned AIDS from a death sentence into a manageable condition. Despite having no scientific training, these self-made activists infiltrated the pharmaceutical industry and helped identify promising new drugs, moving them from experimental trials to patients in record time. With unfettered access to a treasure trove of never-before-seen archival footage from the 1980s and '90s, filmmaker David France puts the viewer smack in the middle of the controversial actions, the heated meetings, the heartbreaking failures, and the exultant breakthroughs of heroes in the making.
"The first documentary that I have seen that does justice to this story of a civil rights movement rising from the ashes of our dead." –The Daily Beast
The film includes footage from Cornell's Human Sexuality Collection, from the Phil Zwickler collection. Nominated for an Academy Award for Best Documentary Feature. (Description from Cornell Cinema).
Hooray for Gay: Pre-Stonewall Images from the Collection of Harry Weintraub
March 30 through April 8, 2013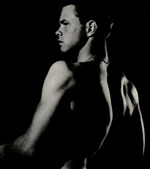 In the early 1980s, with the gay community in the terrifying grip of an unidentified new disease, New York City lawyer Harry Weintraub started collecting photographs. Three decades later, Weintraub's collection exceeds 10,000 items dating to the 1860s. We are bringing highlights of this important gift of photographs from Harry H. Weintraub to the Boo-Hooray Gallery in New York City, from March 30 through April 8, 2013.
"The Art of the Queer Counterarchive"
English Department Lounge, 258 Goldwin Smith Hall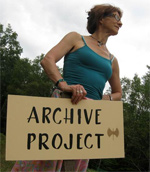 Ann Cvetkovich, Ellen Clayton Garwood Centennial Professor of English; Women's and Gender Studies, University of Texas at Austin. Photo credit: Moe Angelos
Lewis Auditorium of Goldwin Smith Hall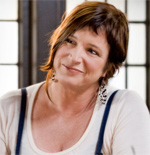 Best-selling author Susie Bright, the country's preeminent feminist sex writer, kicks off the celebration with a major donation of her archival materials and a talk on Cornell's campus in Ithaca, N.Y. The event is free and open to the public.