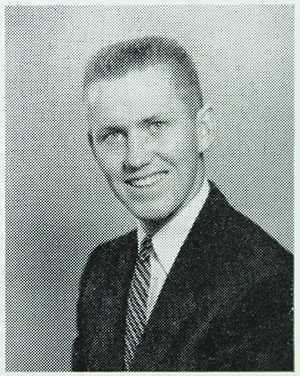 Entrepreneur Charles F. ("Chuck") Feeney established The Atlantic Philanthropies (website), a limited-life foundation, in 1982. Feeney, who made his fortune through Duty Free Shoppers, pioneered Giving While Living and has inspired many, including philanthropists Bill Gates and Warren Buffett, to use their wealth to better the world during their lifetimes. Over 37 years, Atlantic disbursed more than $8 billion to support promising programs and people to advance opportunity and promote equity. It will make its final grant payments and close in 2020.
Atlantic is the largest foundation to date to fully commit its endowment in a limited time frame. Its early giving was directed largely toward education, and in later years focused on aging, children and youth, population health, and reconciliation and human rights—working in Australia, Bermuda, Cuba, Northern Ireland and the Republic of Ireland, South Africa, the United States, and Vietnam. Atlantic established the Atlantic Fellows in 2015 to culminate the foundation's long history of investing in people and in their vision and ability to realize a better world. Over the next two decades, the global community of Atlantic Fellows—supported by seven programs and the Atlantic Institute—will grow to a network of thousands working to advance fairer, healthier, more inclusive societies.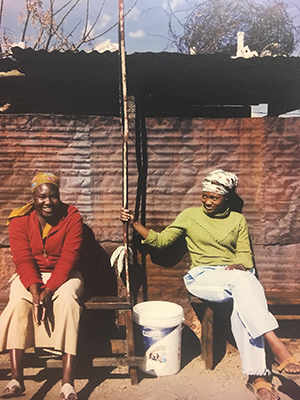 In September 2015 Cornell was awarded a grant to house, process, and promote Atlantic's archives. Mr. Feeney was a member of the Cornell University Class of 1956. Grant awards to Cornell University total nearly $1 billion.
The Atlantic Philanthropies' collection includes:
Corporate records covering the foundation's grantmaking and operational strategies; decisions to emerge from anonymity and limit its lifespan in keeping with Chuck Feeney's belief in Giving While Living; and steps taken to wind down the foundation's work.
Grantmaking records spanning $8+ billion directed primarily to 8 regions around the world. Records document the entire life cycle of 6,500 grants to nearly 2,500 grantees from proposals to final reports, supplemented by files of its executives and program officers
Stories of impact, evaluations and lessons learned captured in reports, case studies, and a wide range of print, video and visual formats.
Noteworthy investments that have helped:

Catalyze knowledge economies including the Queensland Smart State in Australia, Programme for Research in Third Level Institutions in Ireland, and its single largest grant of $350 million to kickstart Cornell Tech in New York City.
Cement peace in Northern Ireland and promote reconciliation in post-apartheid South Africa
Hasten the end of the juvenile death penalty in the United States.
Support grassroots campaigns in the U.S. to increase the number of children and families with health insurance and to help win passage and implementation of the Affordable Care Act.
Secure life-saving medication for millions afflicted with HIV/AIDS in South Africa.
Reduce racial disparities in destructive zero-tolerance school discipline policies in U.S. schools.
Enable Vietnam to develop a more equitable system for delivering health care throughout the country.
Launch the global Atlantic Fellows program to empower catalytic communities of leaders to advance fairer, healthier, more inclusive societies.
Note: Records are becoming available to researchers on an on-going basis as processing is completed. Access to board meeting materials restricted until 2025.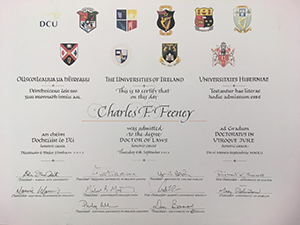 Explore the collection
Related Collections:
Columbia University Atlantic Philanthropies oral history project
The Oral History Research Office at Columbia University began work on Phase I of the Atlantic Philanthropies Oral History Project in 2005. Interviewees include Atlantic Philanthropies executives, business associates of Chuck Feeney, institutional partners, and grantees. Chuck Feeney himself was interviewed during this phase. Interviews were focused on documenting Feeney's life, with particular focus on the creation of Duty Free Shoppers, the establishment of Atlantic Philanthropies, and Feeney's philosophy of "Giving While Living". Upon its completion in 2008, the first phase contained over 560 hours of testimony given by 138 different narrators.
In 2014, the Columbia Center for Oral History Research at INCITE (formerly OHRO) received a grant from Atlantic Philanthropies to conduct a second set of interviews. Interviews for Phase II were taken between 2014 and 2016, with the focus on documenting the last years of Atlantic's existence, particularly the changes in its grantmaking, as well as the challenges inherent in becoming a spend-down foundation. Phase II contains 142 oral history sessions with 84 narrators totaling 220 recorded hours.
In 2018, Columbia sent digital copies of the recordings and their transcripts to Cornell University's Division of Rare and Manuscript Collections.
Explore the collection